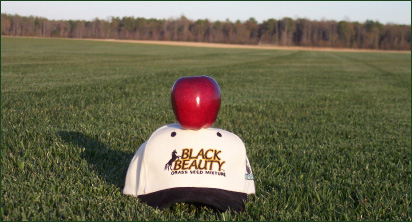 Black Beauty sod growing in North Carolina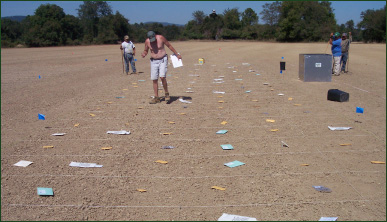 Planting research test plots.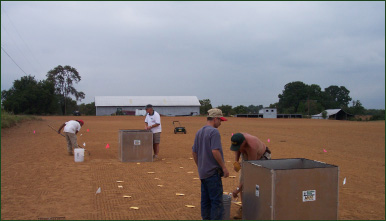 Seeding boxes are used to eliminate wind problems.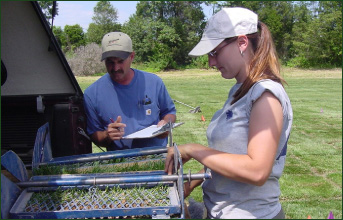 Virginia Tech ran the sod strength test at the Virginia Beef plots.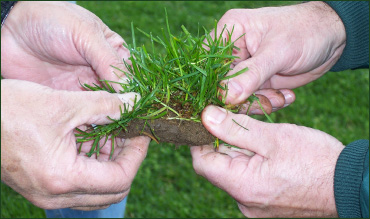 These grasses have great sod tensile strength.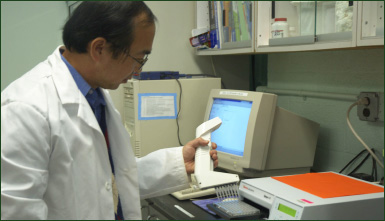 Dr. Zhang performers the anti-oxidant test.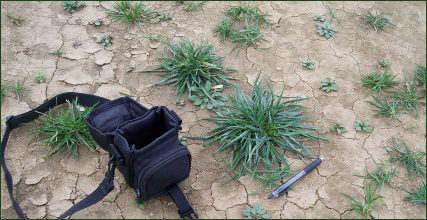 The basel leaves of Black Beauty Tall Fescue are very uniform.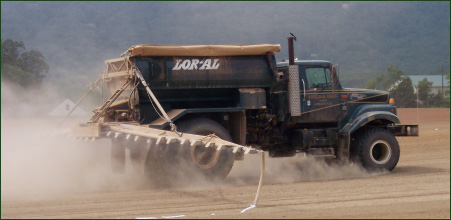 Seeding sod fields at Haymarket, Virginia with Black Beauty.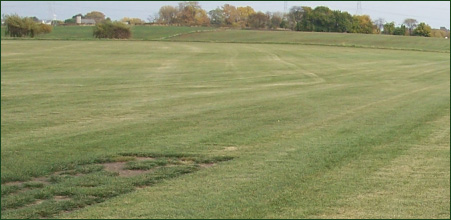 Black Beauty Tall Fescues are much more
drought tolerant than other tall fescues.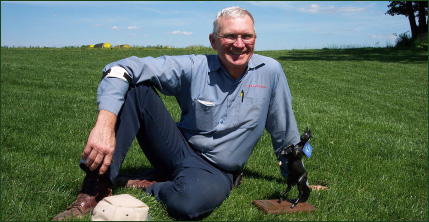 David DeBuck of DeBuck Sod Farm in Delaware, Wisconsin.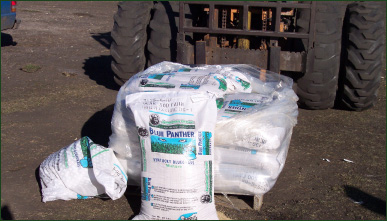 Blue Panther Kentucky Bluegrass mixture in 50 lb. bags.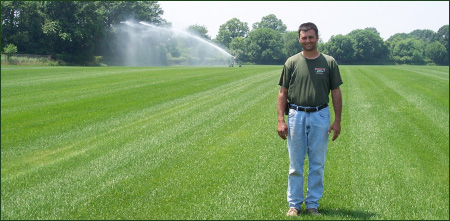 Blue Panther Kentucky Bluegrass sod field in New Jersey at 5 months.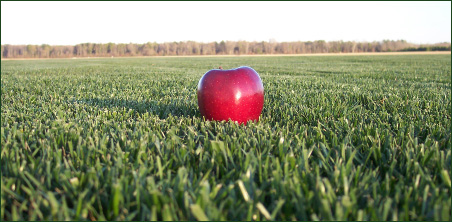 Black Beauty Tall Fescue possesses an invisible
waxy coating like that of an apple.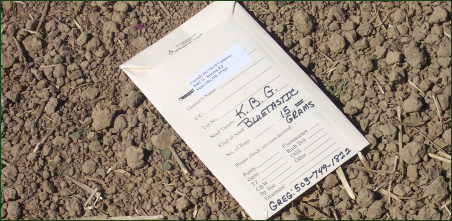 The first Blue Panther Kentucky Bluegrass.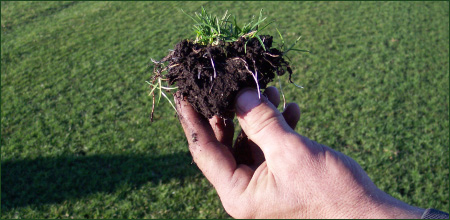 Blue-Tastic grows roots fast.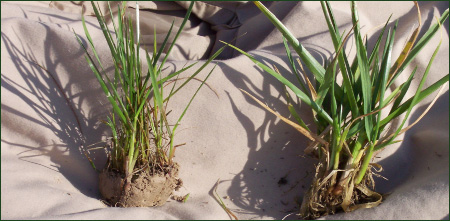 The Black Beauty Tall Fescue on the left has a finer
leaf than our competitors tall fescue on the right.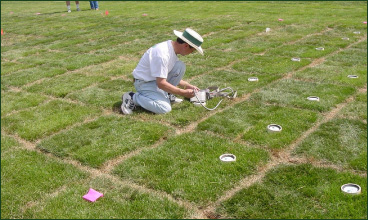 Dr. Zhang of Virginia Tech performs the photo-chemical efficiency test.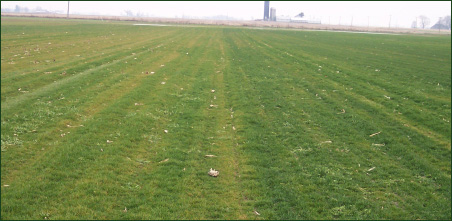 Black Beauty varieties are very resistant to rust disease.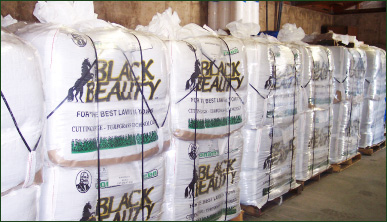 Black Beauty tote bags hold 1,000 lbs.
each and are shipped 2 on a pallet.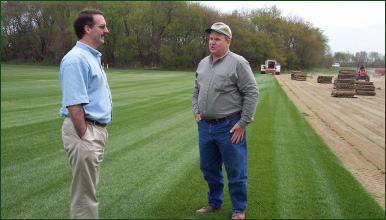 Johnson Sod Farm in Deerfield, NJ, likes growing Black Beauty Sod.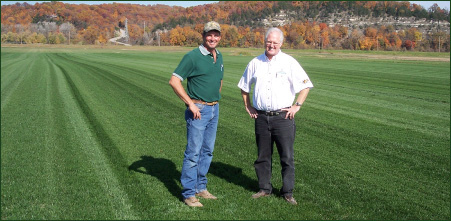 Black Beauty Tall Fescue ready for harvest in six months in Missouri.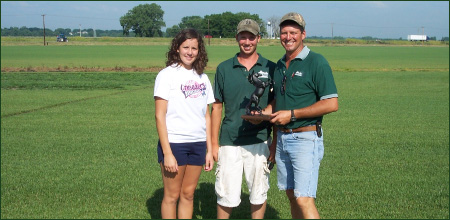 Emerald View Turf Farm in Jefferson City, MO,
with Black Beauty horse statue.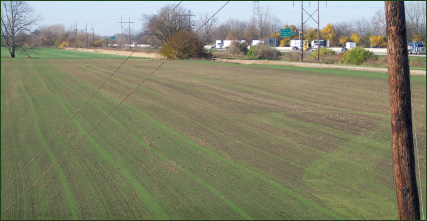 Blue Panther germinates much faster than the
competitor's mixture planted to the right.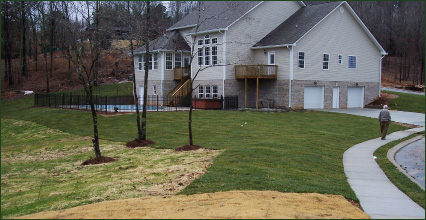 Black Beauty keeps its color when warm season grasses go brown.